Meet Your Makers: Lindsay Locatelli
8/1/2019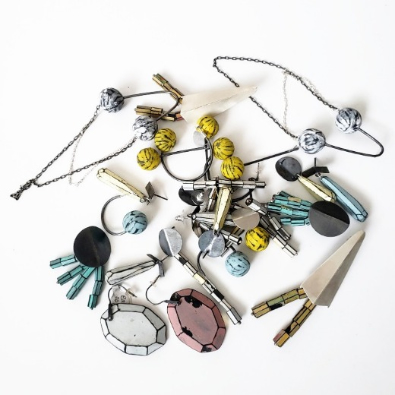 Lindsay Locatelli's works are created solely by hand by using a wide variety of materials and techniques, making each piece one-of-a-kind. Locatelli's processes include the hand fabrication of silver components, sculpting and carving of materials (wood and polymer clay), surface finishing (painting, application of gold leaf), and the assembling and completion of the work.
What do you like about polymer clay as a medium for jewelry? What dont you like?
To back up a little bit, I'd like to mention that I originally began my studio practice working in wood and building furniture. It was a medium that I was trained on throughout college and in various jobs I held. Once I began meeting different jewelry makers I became increasingly attracted to this scale of work.
Creating jewelry in wood allowed me to sharpen my fine skills but the size and mess of the medium became problematic for my studio space, as well as my allergies. I eventually transitioned into polymer clay because of the small amount of material I needed to create the work and it helped to cut down on dust. It also doesn't have different grain types or directions to deal with and better yet, no splinters! In addition, I enjoyed discovering that polymer clay can be cut and carved as well as texturized and painted to look like other materials. The decision to move into polymer seemed really exciting and obvious. That being said, I do miss observing the natural change that wood objects undergo over time like a darkening vessel when sitting in the sun or a pendant turning more polished and smooth after being worn for a while. Polymer clay resists these sort of natural changes and sometimes breaks under too much stress.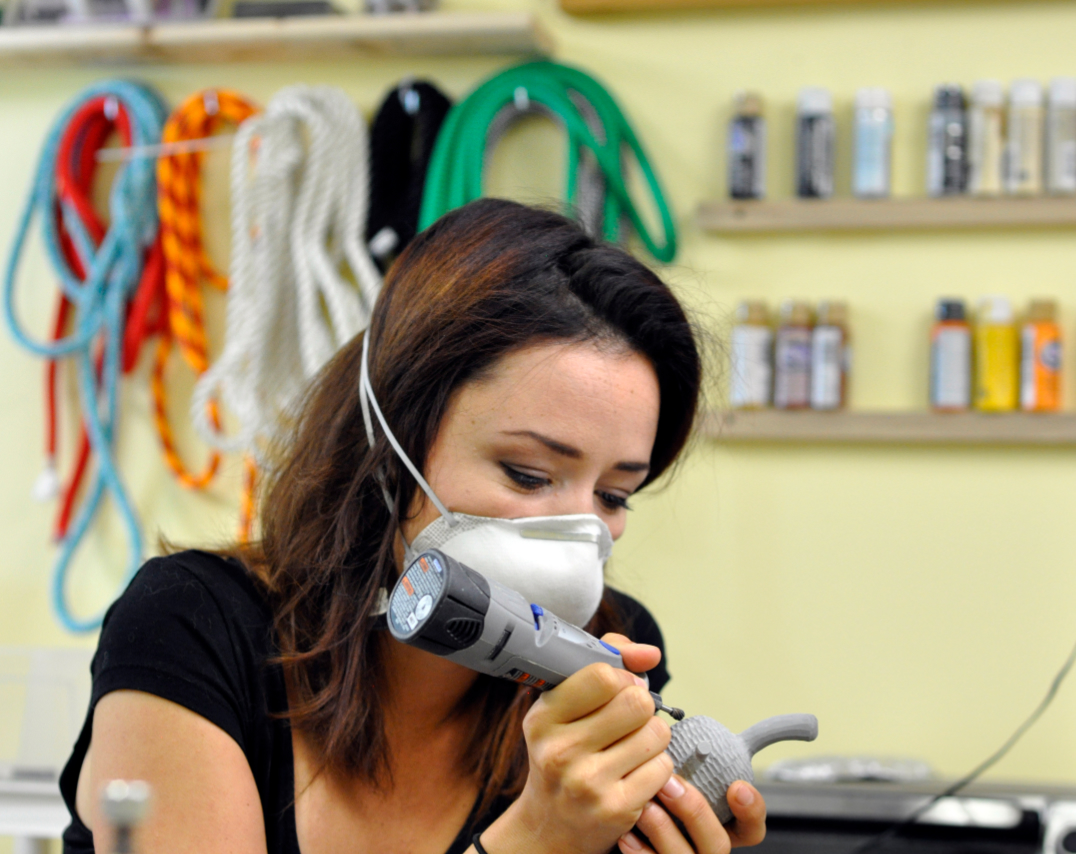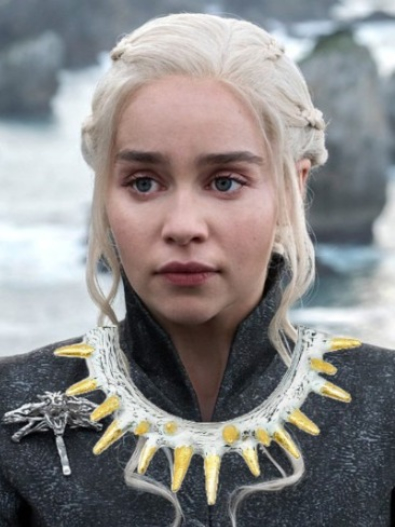 Was there an experience or mentor that was influential in you pursuing jewelry making?

Yes, definitely. I first became acquainted with the contemporary jewelry world when I got a job at a high end gallery in Santa Fe, and unbeknownst to me I would become good friends with a woman who was already working there. Her name is Susan Frerichs and she's a very talented artist, jeweler and silver fabricator. The doors of contemporary jewelry flew open from there and 11 years later I'm still as immersed as ever on this path.
If you could see anyone wear your Queen's Collar Necklace who would it be?
Oh definitely Khaleesi from Game of Thrones! Or perhaps some badass femme fatale musician .. or the annual Victoria's Secret runway show!
What's your #1 new mom tip?

Oh, let's see. I can NOT live without our Graco rocker. It serves as our machine nanny and often the only remedy to our sometimes fussy little Ethan.