In the Studio With Anna Johnson
6/11/2020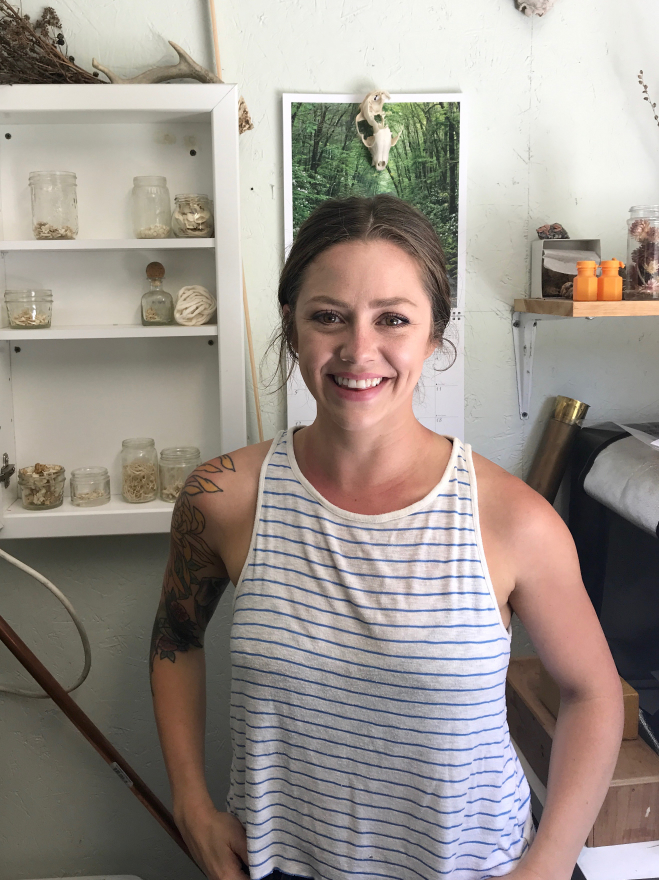 Anna Johnson is a studio jeweler based in Asheville, North Carolina. Johnson received her BFA in Metalsmithing and Jewelry Design from Appalachian State University in Boone, North Carolina. Her work is exhibited nationally and has received recognition such as being named as "30 Exceptional Craftspeople Under the Age of 30" (2016) by American Craft week, and by American Craft magazine as one of 15 exceptional artists using unusual materials (2015). Her work has been published in numerous publications, including "Cast: Art and Objects" (2017) and she has taught at Penland School of Crafts (2017). Her compositions consist largely of found objects mixed with semi-precious and precious materials. Johnson's work is heavily influenced by nature, cultural ideas of value, and environmental preservation.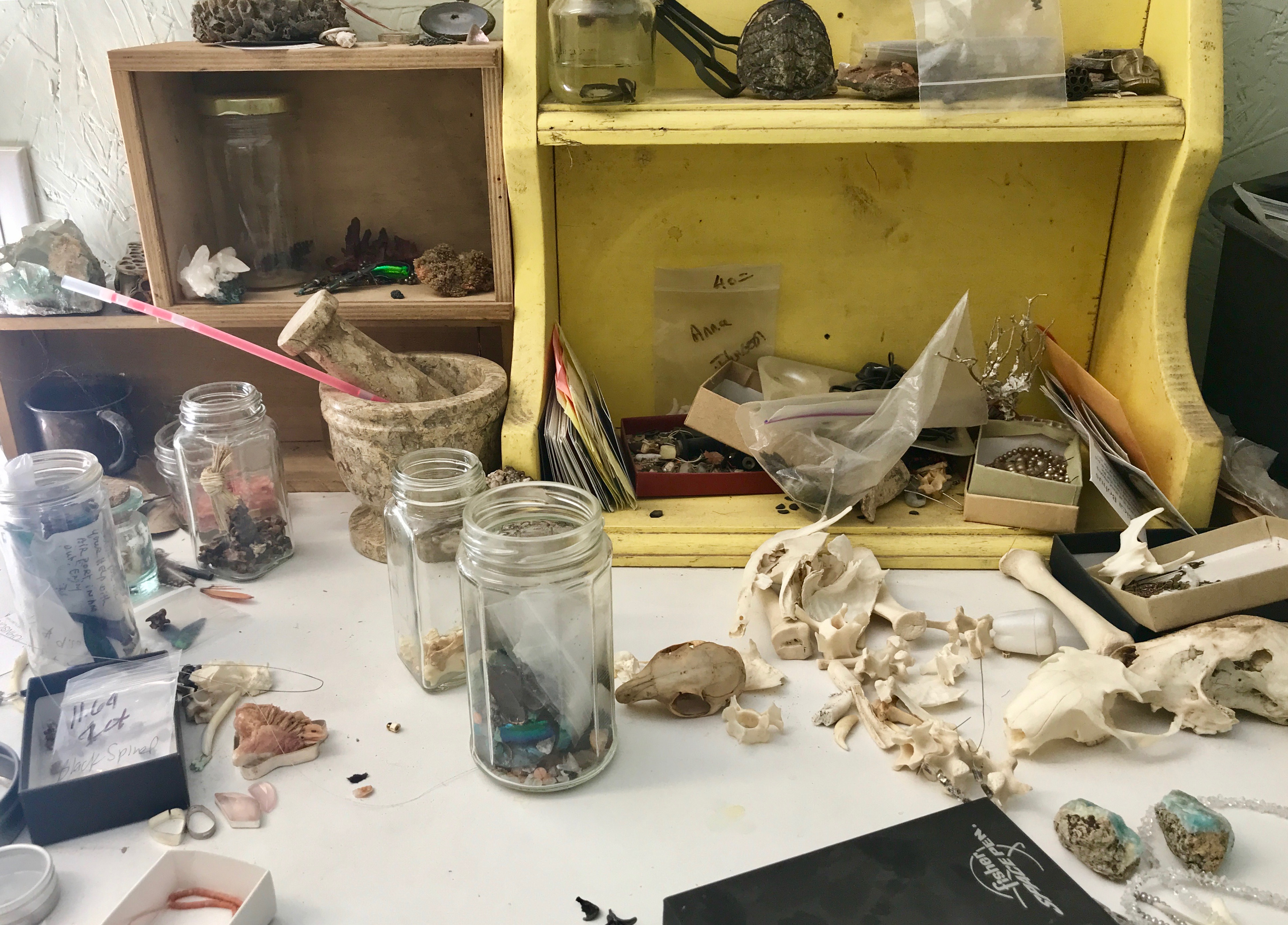 About the bones : Each piece of remains present in my work was found deceased in its natural environment and then taken through a deep cleaning process so i can honor them through my work. Ethically sourcing bones is an incredibly important part of my practice and purchasing anything of the sort is never an option.
Anna takes us through some of her process in creating silver earrings. Sorry about the portrait mode!