Making 'herstory:' New mural honors female pioneers
4/27/2021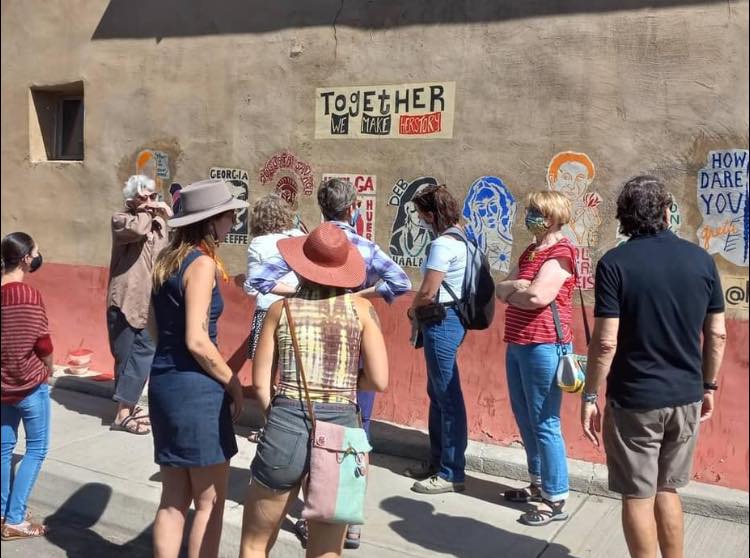 Four local artists came together to create a new mural, titled Together We Make Herstory. Artists Julianna Kirwin, Ashley Arnold, Michelle Korte and Lena Weiss each chose two women throughout history who inspire them to showcase in the mural outside of Kirwin's studio in downtown Albuquerque.
Pictured in the mural are Georgia O'Keefe, Dolores Huerta, Deb Haaland, Augusta Savage, Friedl Dicker-Brandeis, Amanda Gordan, Emma Gonzalez and one self-portrait. "The results were so exciting. I'm so excited by each of our creations and they're so colorful and wonderful," Kirwin said. "We're hoping that they'll learn about those women, because maybe not everyone knows about some of the women we depicted."
Inspired to do something to celebrate Women's History Month, Kirwin gathered local female artists to assist her with this project. While they weren't able to complete the mural in time before the end of Women's History Month, they feel strongly that these women's accomplishments should be celebrated every day. "It seems like women's time is coming more and more. We have such icons now like Deb Haaland to look up to, so it just seemed like a really good moment to display that in a visual way," Kirwin said.
Read the full article here
.