New York Times: Rufino Tamayo Obituary
6/25/1991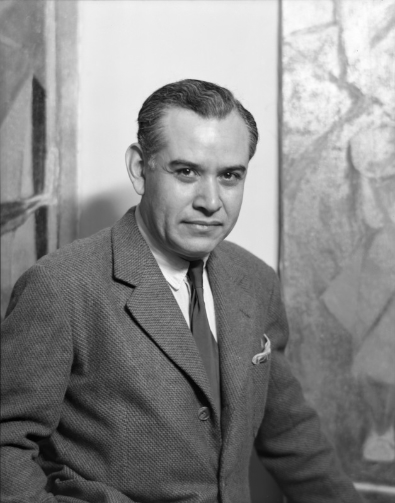 Mr. Tamayo, along with the three great Mexican muralists, Diego Rivera, Jose Clemente Orozco and David Alfaro Siqueiros, brought international attention to 20th-century Mexican art. In large part because of his active presence years after the last of the muralists had died, that attention has been maintained.
Mr. Tamayo was prolific. Although he is best known for his painting, he was an influential printmaker who liked being involved in every step of the process, including making his paper by hand. In the last 10 years, he began to dedicate himself to sculpture. An exhibition last winter at the Mexican Fine Arts Center Museum in Chicago included many of his tall, richly patinated steel figures.
Mr. Tamayo's painting can be stark or lyrical, bawdy or extraordinarily delicate, allegorically elaborate or a feast of music and nature. Throughout his long career, his passionate commitment to the craft of painting is unmistakable, as is his feeling for animals and fruit and for the ceremonial pleasures of play and dance.
Read the full article