First American Art: Creating During a Planetary Pandemic | Hollis Chitto
4/3/2020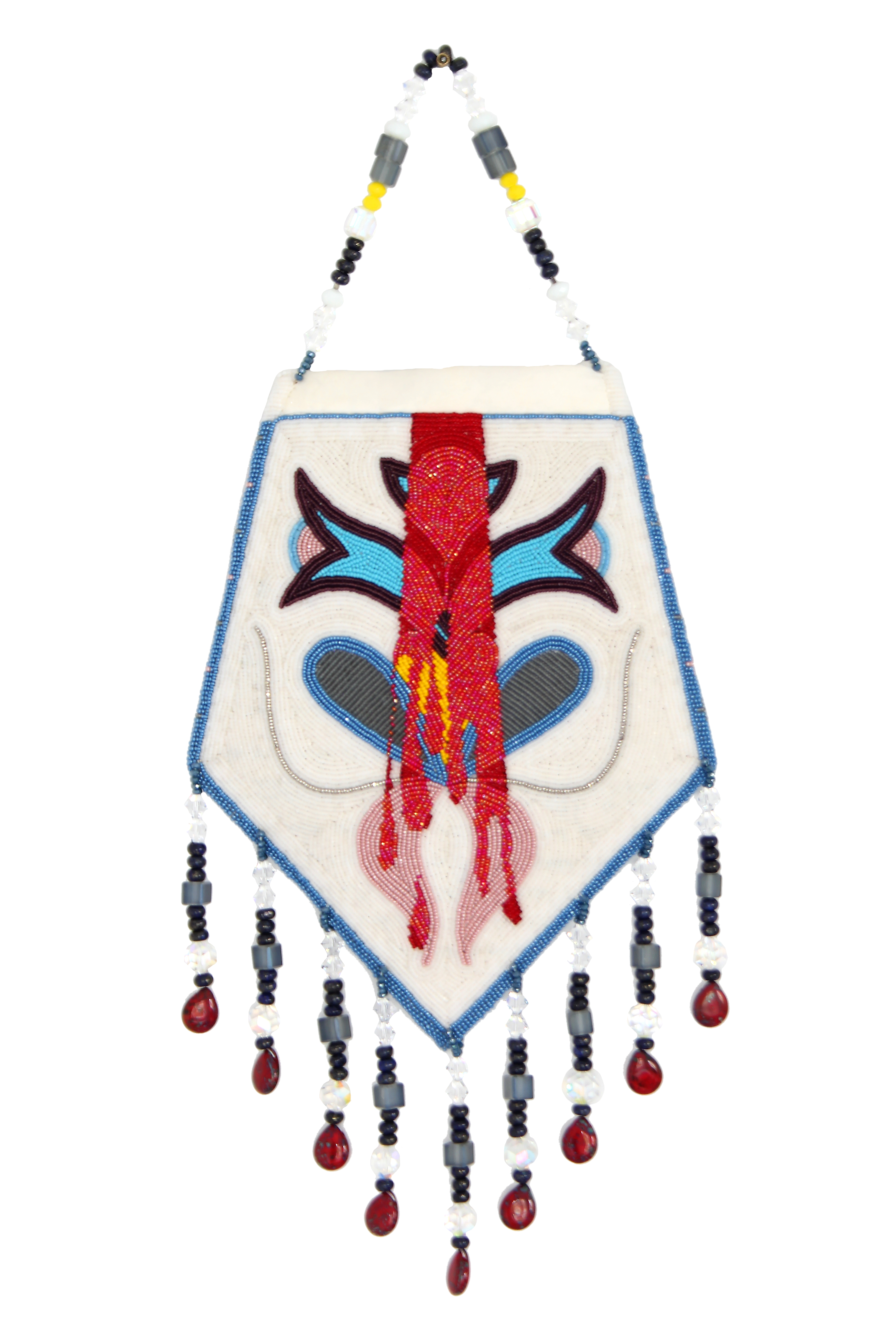 Beadwork first captured the imagination of Hollis Chitto (Mississippi Choctaw/Laguna and Isleta Pueblos) when he was a young child. Maynard White Owl Lavadour (Cayuse/Nez Perce), a Plateau artist revered for his beautiful, beaded creations, was a family friend and Chitto says he "fell in love" with Lavadour's work. Not long after, Chitto taught himself how to bead by studying illustrations in a book and experimenting until he got it right.
Now it is Chitto's beadwork that is catching the attention of collectors, galleries, museums, and publications like Vogue magazine. Visually satisfying and dazzling all at the same time, the work is infused with sophisticated designs and color palettes. Each piece exhibits impressive precision.
While all of Chitto's work can stand on beauty alone, many of his pieces also incorporate conceptual elements that communicate everything from concerns around the health and well-being of Native communities (specifically the impact of HIV) to how the Santa Fe–based artist sees himself walking through the world.